Having a booth at the Dog Lovers Festival is an incredible opportunity to showcase your products, services, or cause to a niche audience of dog lovers. Whether you're selling dog-related products, offering services, or raising awareness for a cause, success requires thoughtful planning and execution. 
There are concrete steps you can take to ensure that your booth stands out and leaves a lasting impression. Follow these tips and you'll come away from the event not only having had a great experience, but also gaining increased business and loads of brand awareness. 
Ten Tips To Thrive as an Exhibitor at the Dog Lovers Festival
Know Your Audience
Understanding who will be at the festival helps tailor your offerings and interactions. Do some research beforehand. Are there more families, singles, or elderly attendees? What are the more common dog breeds that are likely to appear? Some products or services might cater to specific breeds or sizes.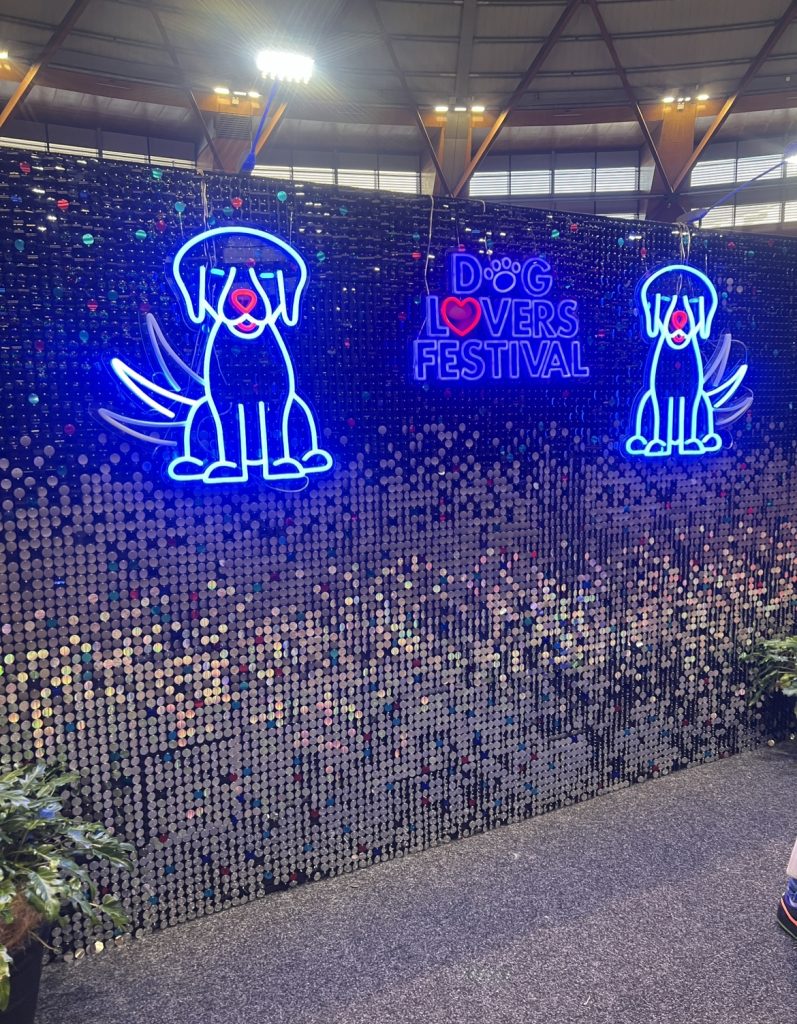 If possible, find out what the major interests are, like grooming, health, or training. Even if you aren't directly involved in these fields, partnering with other brands that do can give you an edge in your presentation and engagement.
Strategic Planning
Define your objectives and what you want to achieve. Is it sales? Brand awareness? Building an email list? Have clear, measurable objectives.
Don't forget your budget, either. Allocate funds for booth rental, promotional materials, inventory (if selling products), and other incidental costs. Itemise each expense, and remember hidden costs, like transportation or potential overtime pay. It can be advantageous to pick a location near high foot traffic areas, like restrooms or food stalls, so that you can significantly boost your visibility.
Eye-Catching Design
The design of your booth matters immensely. High-quality, weather-resistant signage that's visible from a distance can direct attendees towards you. An organised layout with ample space for both attendees and their dogs ensures a comfortable browsing experience. Interactive touchpoints, like trivia games about dogs or prize wheels, can entice and engage visitors.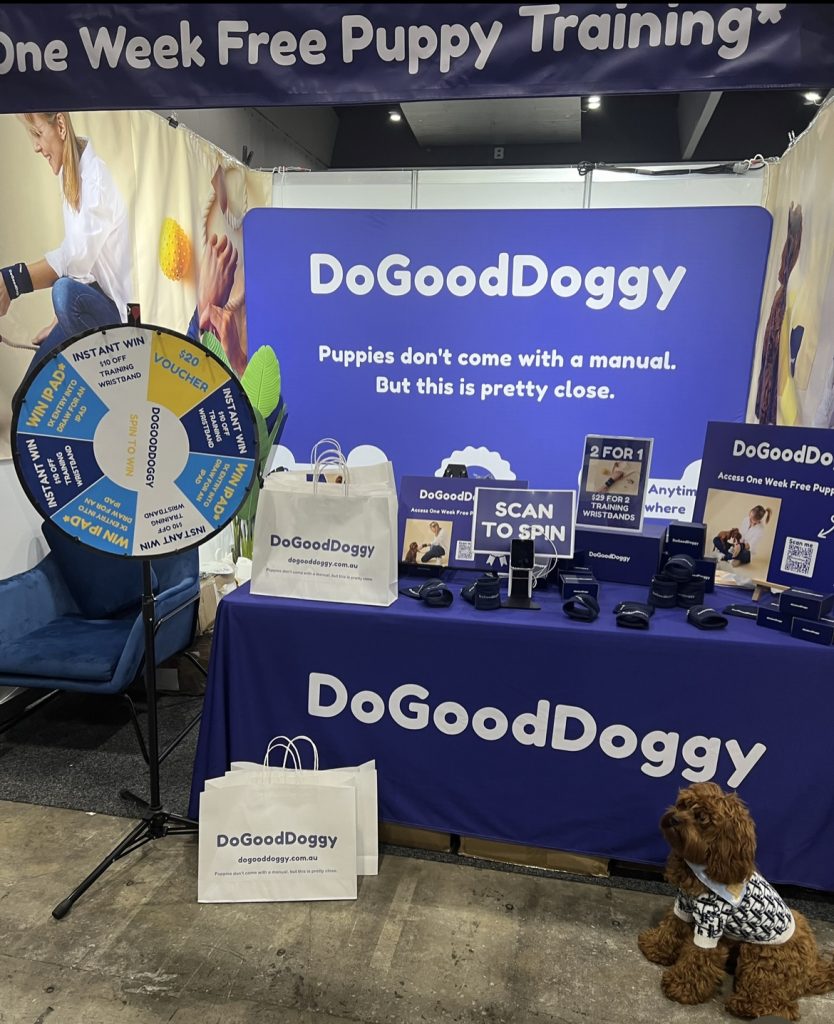 If you have the time and space, you can even have a mock layout session on your own premises. Is there room for attendees to move around? Is there space for their dogs? Learning about these challenges beforehand will give you time to adjust and ensure that everything runs smoothly on the day of the festival itself. 
Engage the Dogs
One thing that brings all attendees together at the Dog Lovers Festival is a deep, abiding love for dogs – it's in the name! Catering to the dogs can set you apart. Offering a range of treats, considering different sizes and dietary needs, will certainly get tails wagging. 
Activities, when safe and monitored, like a mini agility course, can be both entertaining and a crowd puller. Simple additions like a cooling mat or a water station can be a haven for dogs, especially as the day goes on. 
Interactive Staff
Your team can make or break the experience. Having them dressed in bright, identifiable clothing ensures attendees can spot them with ease. How your booth attendants present themselves is crucial to your success – don't waste your chance to make a great first impression on festival attendees. 
Training is essential. Not only should your team know your products or mission in detail, but they should also be primed to engage without being overly pushy. The biggest key here is to listen – listen to what attendees have to say about their wants and needs for their dog, and be genuinely interested in helping them address any pain points about being a dog owner. 
Educate and Inform
Education is a valuable tool. Live demonstrations, especially for products that you're selling during the event, can capture interest. 
While many brands will hand out flyers or brochures, the sheer volume of these being passed around is not only wasteful, but can make it difficult for you to stand out from the rest of the crowd. 
Digital QR codes for informational material can be both eco-friendly and a nifty way to direct attendees to your online resources – encourage attendees to browse right in front of you so that they don't forget about your brand later on. You can also have a phone or tablet already loaded with your informational material so that attendees don't even need to take out their own. 
Leverage Social Media
In today's digital age, social media is a boon. Promoting your booth's presence before the event, using dog influencers or simply creating engaging countdowns, can create anticipation. 
Real-time updates during the festival can pull in a crowd, while post-event sharing of highlights can maintain the engagement. Features such as Instagram Live can ensure that even people who aren't able to make it can still experience your booth, in a way. 
Don't forget to make good use of user-generated content, like photos of attendees' dogs at your booth. These can be shared (with permission) and are great at displaying the value of your product. Remind people to tag your brand so that you don't miss out on any of this content. 
Be Prepared for Emergencies
Preparation is a watchword. Having backups, from extra stock to power banks for electronic devices, ensures smooth operations. A basic emergency kit, with essentials for both humans and dogs, is always wise to have on hand. If you're using any electrical equipment or heating devices, ensure they are in good working condition. Have a fire extinguisher accessible and ensure your team knows how to use it.
Aside from that, have a list of emergency contact numbers readily available. This list should include nearby veterinary clinics, animal poison control, human medical facilities, and the event organisers. 
Review and Reflect
After the festival, following up with attendees, especially with tailored messages based on their purchases or inquiries, can keep the relationship warm. And finally, once the dust settles, gather your team for a reflection session. Assessing what went well and what can be improved ensures that your next booth is even more successful. 
Enjoy Yourselves
Most important of all, have fun at the Dog Lovers Festival – there's so much to see and do, it would be a shame not to explore and mingle with fellow dog lovers. You may just learn a thing or two from what other brands are doing, and it gives you a great opportunity to network. You can even encourage other vendors to send attendees your way, and vice versa. 
Conclusion
A successful booth at the Dog Lovers Festival isn't just about flashy visuals or free giveaways. It's about creating a memorable experience for both the dogs and their owners. Do that well, and you're sure to reap the benefits throughout the event and even beyond.